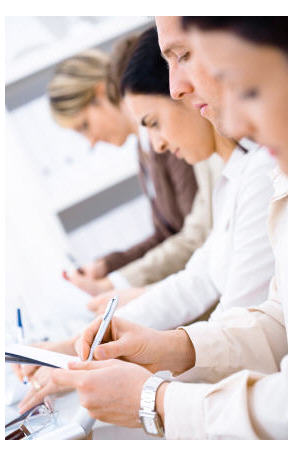 Contributing Writers
Writers who contribute to Mom Psych represent a variety of fields and research disciplines, and they know their stuff.
As they do their best to translate the latest academic research into terms any lay person will understand, they work to ensure its accuracy in the process.
All articles on Mom Psych are also rigorously fact-checked by our editors and supported with peer-reviewed research.
Following is a list of some of our contributing writers. For a full biography of each and list of their articles, click on the author names below.
Gina Stepp has a master's degree in forensic psychology with an emphasis on trauma and resilience. During her career as a family psych writer, she has covered relationship problems from the minor to the major and everything in between
Contact
Gina Stepp
.


Contributors:
Kenneth Barish, Ph.D. is Clinical Associate Professor of Psychology at Weill Medical College, Cornell University. He is also on the faculty of the Westchester Center for the Study of Psychoanalysis and Psychotherapy and the William Alanson White Institute Child and Adolescent Psychotherapy Training Program.
(Full profile . . . )
Gary Evans is a writer and TV editor who is also a PCWA—Parent of a Child With Autism. Motivated as only a parent can be, Evans has applied his extensive research experience toward learning whatever he could about his son's world. His equal experience as a writer equips him admirably for the task of providing insight into this 'world' for those of us who don't live there. Gary Evans lives and works in Southern California.
(Full profile . . . )
Brian Kurilla
Brian P. Kurilla, Ph.D. is an assistant professor of psychology at Wingate University in Wingate, NC., whose research is focused on human memory and decision-making. You can follow Dr. Kurilla on twitter: @briankurilla or on Google+: (+briankurilla). To read more from Dr. Kurilla, please see his personal blog: Psy Trek at Wordpress.
JoAnn Savoia
JoAnn Savoia is a financial manager with an MBA in Finance from the University of Connecticut. She has a degree in television production and worked in Los Angeles as a writer and associate producer before making the tranisiton to corporate finance. Widowed at the age of 32, she spends her time travelling the world, finding new expericenes, and enjoying her many nieces and nephews.
Jack Taulbee's master's degrees are in Special Education and Leadership Studies. He supports the families of Special Needs Children by helping them find the keys to creating a successful life for their child. As a professional speaker, author, educator and trainer, Taulbee has developed the Special Needs Child Series, a training program for educators.
(Full profile . . . )
Meredith White-McMahon, Ed.D is a veteran educator of troubled and troubling children and youth. She also provides services in crisis intervention, and relational issues involving attachment, trauma, attention, depression, anxiety, and oppositional-defiance.
(Full profile . . . )