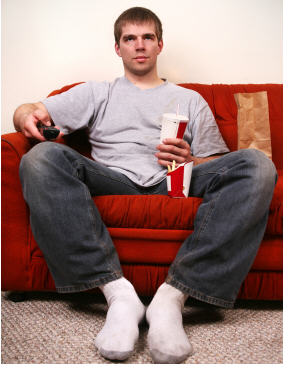 Get Off the Couch! Research Reveals Roles for Exercise and Diet in Aging, Depression
Lifestyle changes in diet and exercise show promise for learning, depression in teens, and more
SAN DIEGO; November 10, 2013—New studies released today underscore the potential impact of healthy lifestyle choices in treating depression, the effects of aging, and learning. The research focused on the effects of mind/body awareness, exercise, and diet, and was presented at Neuroscience 2013, the annual meeting of the Society for Neuroscience and the world's largest source of emerging news about brain science and health.
The experiences and choices people make throughout life actively impact the brain. As humans live longer, these choices also affect aging and quality of life. Lifestyle changes to diet and exercise will be important to aging populations as non-drug, easy-to-follow interventions with few side effects,make ideal potential therapies.
Today's new findings show that:
"We all know that keeping fit is critically important to a healthy lifestyle, from combating the effects of aging to boosting our mood," said press conference moderator Teresa Liu-Ambrose of the University of British Columbia, who is an expert on exercise and its role in healthy aging. "Today's results begin to show us not only how different types of exercise interventions can improve our lives, but how other types of lifestyle behaviors, from diet to meditative practice, can help us achieve wellness in our body and our brain as we age."


This research was supported by national funding agencies such as the National Institutes of Health, as well as private and philanthropic organizations. Find more information on exercise and brain wellness at BrainFacts.org.